Kochi dishes that you must definitely give a try
Kerala is a land of spices, greenery, wafting aromas, houseboats, rich culture, and art forms as well as friendly people. But there is one more item that we did not include in the list, and that is the food. Kerala's and especially Kochi's food scene is extremely rich, diverse, and finger smacking. Here we have given you a small list of some of the food items which you must definitely give a try; else, your trip to Kerala might just be incomplete. Enjoy the below delicacies in Coral Isle Hotel near Ernakulam north railway station. 
When we think of Kochi, we usually think of seafood. But there are other varieties that are equally worth trying out.
Puttu Kadala – This is a staple in Kerala and something that is absolutely delicious. It is a vegetarian delight that is liked by many as a breakfast or a fast snack. It is a dish that is found in almost every household. Puttu is basically made out of ground rice and scraped coconut layers, which is then steamed in cylindrical vessels or molds. The black chickpeas are what we call kadala. This is cooked in rich coconut gravy. The combination is spicy and extremely tasty. Sometimes, kids are fed this puttu with just plain sugar and a banana.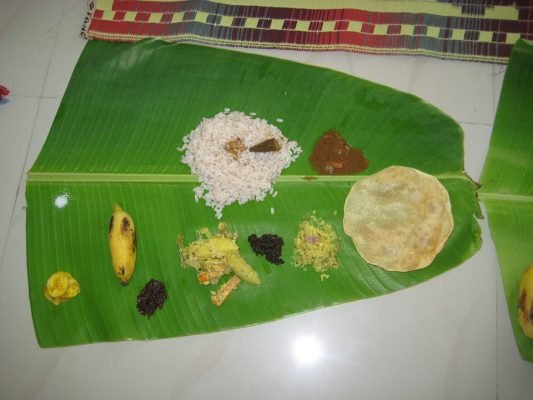 Thattu dosa – Another delight for vegetarians, this thick dosa or traditional pancake is made with ghee and filled with spices. Unlike the usual dosas of Tamil Nadu or other South Indian states, this is pretty thick and thus the name "thattu." It is accompanied by a simple chutney and can be found in every restaurant big or small; not to forget households. It is an extremely simple dish but leaves you full and satiated.
Kappa – Kappa is a staple diet for those in Kerala. It is not only tasty but extremely healthy. It's also preferred by tourists as it is light on the stomach and can be eaten with a variety of side dishes. Kappa can be prepared in various ways and can be paired with beef fry, fish curries, or just with simple chutneys. Mashed kappa seems to be the most liked.
Parotta and Beef – This is one favorite for non-vegetarians. In Kochi, you would not need to search for this dish. You'll find it pretty much in every restaurant, pushcart, or even a small, fast food center. Parotta is a winner among the foodies. It is basically layered bread which is eaten with beef fry or curry. This being said, it goes well with all kinds of side dishes; may it be the black chickpeas, fish curry, or typical Kerala chicken curry.
Erachi Pidi – Erachi means meat. Now, this can be any kind of meat – beef, mutton, or others. Pidi is a slightly different version of rice dumplings which originate from the Malabar area. So in this dish, rice dumplings swim in rich coconut gravy, which is already rich with meat and spice. Now, Kochi's Kutchi Muslims make this slightly different and call this Muthiya. During Eid Iftars, this is a staple dish in Kochi, and it is so tasty you can have it for every meal of the day.
Beef Vindaloo – We all know that Vindaloo is a Portuguese gift and is more of a Goan side dish. However, Kochi has its own version of this dish. It is tangy and so aromatic that you cannot resist this dish. You will be able to find this dish almost in every food joint.
Pazham Pori – If you are looking for light snack time, then you shouldn't miss Pazham Pori. You will rarely find it anywhere else in India. It is made with wheat flour and ripe banana, which is then deep-fried. So it is basically a fried dish oozing with sweet buds. This paired with a hot cup of tea is enough to get you going.
Fish Molly – This is a classic Kochi seafood dish and is well known by most tourists. Most of the fish curries in Kerala are pretty spicy. On the contrary, this dish is mild and has just subtle hints of black pepper and green chilly. The must-do coconut milk and the fish, which is absolutely perfect, goes well with appam.
Appam – This is another kind of thin pancake or dosa which is thin on the outsides and a little thicker in the middle. Made with a mixture of rice, coconut milk, and yeast, these are yet another staple of Kochi and can be enjoyed with any side dish. Traditionally instead of the yeast, they use toddy to ferment the dough. However, that is probably not for all.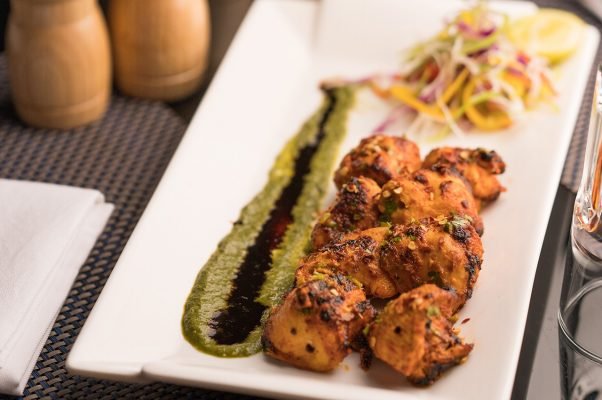 Breuther Bread – This is a bread/cake that owed its origins to the Dutch and is a great snack and goes well with a cup of tea or coffee. This bread has a buttery, sweet and rich flavor while still keeping its Dutch roots intact.
Whether you are looking for vegetarian dishes or non-vegetarian, there is something for everyone in Kochi. From sweet to spicy to mild – all ages can relish the Kochi cuisine. So do not try out these dishes the next time you visit Kochi.