Known as the "Queen of the Arabian Sea," the mystic city of Kochi in Kerala is nestled on the western coast of India. The dense coconut plantation, straddling backwaters, traditional cuisine, and the gorgeous shopping destinations will beckon you to this picturesque city again and again. Are you scouting for places to shop in Kochi?

Here's a list of the popular shopping spots in Kochi, where you can shop till you drop.

Mahatma Gandhi Road
For shoppers who enjoy the authentic feel of shopping from standalone stores, the MG Road at Kochi is worth a visit. From fashionable clothes to traditional Kerala sarees, these shops lining the street offer the choicest local and international brands. 
Broadway Kochi
From utility items, kitchen utensils to fulfilling your tailoring needs, Broadway is the best street shopping destination in Kochi. The tiny shops around this crowded place are a favorite shopping hangout for Kochi residents. 
Ernakulam Market
You can't skip the Ernakulam market in Kochi. It's one of the best hideouts for shopping for daily commodities. Scan the market to grab the best deals in terms of price and quality. 
If you happen to be around Fort Cochin, check out the Bazaar road defined by quintessential street shops selling a range of goods. 
Princess Street
One of the oldest and most popular streets of Fort Kochi, Princess Street, reflects the colonial era. Perfect for a walk, you can stop by any of the art galleries, souvenir shops, or the European-styled heritage buildings.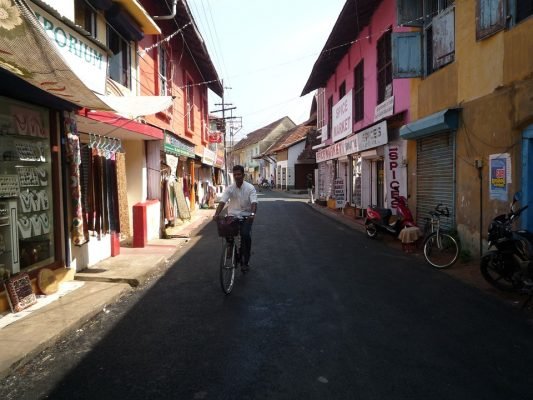 Lulu International Mall 
If you fancy branded clothes, quality electronic goods, or just want to pick up grocery for home, the Lulu Mall is indeed the one-stop-destination. From high-fashion wear, accessories to food items, you can find a range of utility and luxury items at this mall. With a capacity to seat 3000 people at a time in its Food Court, you can relish anything from western cuisine to Kochi's authentic Vazhayila, Anjappar, and Doner Kababs here. Enjoy the best traditional Kochi Food.
Jew Town, Fort Kochi
The historical Jew Town is known for its antique shops. With its gallery of handicrafts and precious semi-gem stones, tourists flock to this place to add to their collection of artifacts, antiques, and jewelry. Flaunt your bargaining skills to buy what you like from this traditional market place.
The Marine Drive 
Drop by the Marine Drive if you're looking for reasonably priced goods. Nestled around the Kochi backwaters, the GCD complex and the Bay Pride boast of a plethora of stores that sell a variety of utility things one can think of. From imported perfumes to electronic goods and a range of clothes, this place is a shopaholic's paradise. Shop for your cotton essentials from Kochi's Flea Market at low dirt prices!

 

Penta Menaka Shopping Complex, Kochi
If you are a gadget freak and want to check out the latest electronic arrivals in the market, the Penta Menaka Shopping Complex at Kochi is where you can go gaga over shopping for cameras, laptops, smartphones, and more. From a brand new gizmo to getting a spare part for your favorite device, this market assures genuine brands and attractive discounts. 
Spice Market 
The aromas from the Cotton Spice market are bound to attract the foodies out there! Offering rich spices that can instantly add flavors to your plate, you will enjoy packing a few for your kitchen. Cardamom, star anise, cloves, cinnamon, pepper, bay leaves, and a whole range of spices; buy herbs nuts and more.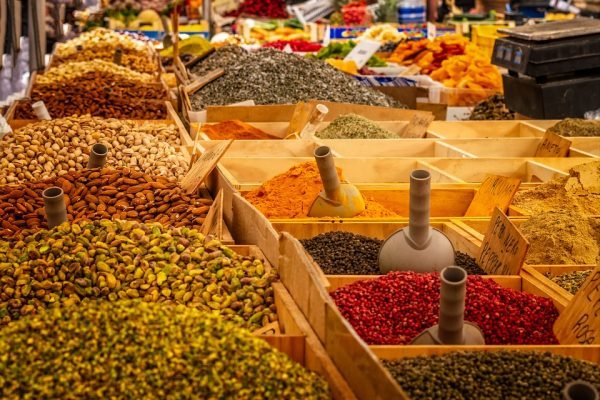 Oberon Mall 
Even though several swankier malls have come up in the city, Oberon continues to be one of the leading shopping malls in Kochi to date. It may not be as extensive as the newer malls, but you'll find popular brands and signature boutiques offering their best collection to the customers.

Centre Square Mall, Kochi 
For Mall strollers with an eye for international fashion labels, Centre Square Mall is a shopper's delight. With a multitude of stores, including brands such as Vero Moda, Central, and The Body Shop, this is a favorite hideout for the upmarket crowd. 
Malabar Chips
In Kochi, you can't miss the famous banana chips. Locally referred to as the "Indian" chips, these are signature snack items across Kerala. Buy the crispy, savory chips for self or to gift your loved ones. While you will find these at almost every stall in Kochi, Malabar Chips, Grover Snacks, and Banana Chips are some of the better-known corners that sell these.

Thread Clasilks
A reputable boutique, located in Panampilly Nagar Ave, KV Nagar, Panampilly Nagar, Kochi, Thread Clasilks, is a fancy saree store. Whether you want to add on to your collection of the traditional six-yard glory or gift it to your near and dear ones, this boutique has an envious collection to drool over. From Kanchipuram silks, Anavila, Banaras silk, Raw Mango to the traditional Malayali 'M-undu' saree, it's worth draping one from here.