Lures thousands of hundreds of tourists
Kochi one of the beautiful cities of Kerala is grabbing the attention of tourists from the entire world. There are many places in Kochi to explore and enjoy your time. This city is a mix of both traditional and cosmopolitan culture. It is one of the most attractive holiday destinations in Kerala. Tourism destinations here are astoundingly blessed with natural beauty and a hearty environment.
Without any second thought, Kochi is an ideal holiday destination for all. It is in fact the home to many scenic spots in the nation. If you seek to spend your holiday time in Kochi then below are some of the top tourist places to visit in Kochi.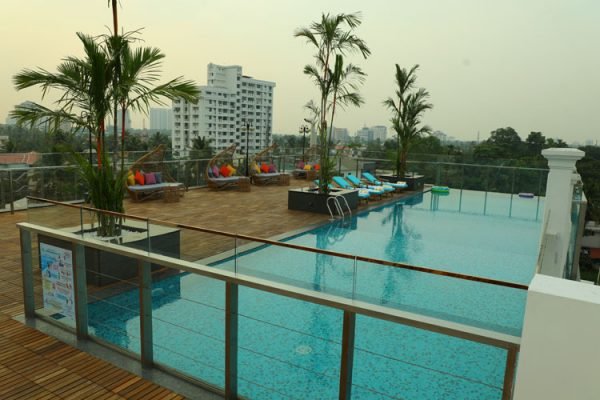 Cherai Beach – If you want to enjoy the ideal blend of the backwaters and sea then Cherai beach is the perfect place to visit. It is one of the best tourist attractions in Kochi for swimming lovers where one can enjoy their relaxing holiday time. A backdrop of coconut groves here is the added incentive for this beach. People can also enjoy the beautiful view of Chinese fishing nets here.

Vallarpadom Island – Situated in the Vembanad Lake Vallarpadom Island is one of the groups of Islands. It is considered as one of the most picturesque places in the region. Vallarpadom church and Bhagavathy temple are two famous spots of this place. Fishing is the major occupation here and tourists here are intrigued by the huge number of fisher folks.

Fort Kochi Beach – Located on the western coast of India it is a perfect beach that ensures scenic view and natural beauty of the place to its visitors. Popularly known as "Queen of Arabian Sea" it offers a soothing atmosphere to the tourists to get relaxed. The best thing that tourists can explore here is the annual Kochi Festival that takes place once in a year on the white sand of this beach.

Dutch Palace – Located at around 12 kilometers from Ernakulum, Dutch Palace is a double stored palace with a beautiful collection of murals. Famous for its long and spacious halls along with its central courtyard, this Palace is one of the best tourist places to visit in Kochi. Tourists can grab the idea of the lives of the royal family at this palace.

Marine Drive – It is an important tourist place in Kochi that is surely enjoyed by tourists from the entire world. It offers the utmost relaxation to the tourists where one can enjoy the glance of the rising sun over the sea jaws. Situated along the edge of backwaters Marine drive. Various shopping malls and food courts are famous attractions of this spot.

Museum of Kerala History – Located at NH Edappally one can enjoy scenes of Kerala history here that are portrayed through sculptures. Contemporary art gallery, art exhibition space, doll collection are some of the other famous attractions of this museum.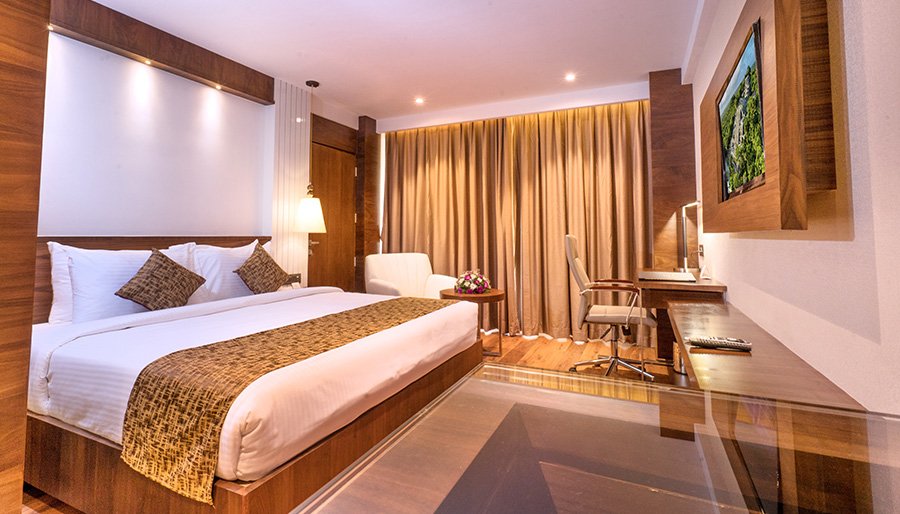 Coral Isle near Ernakulam North Railway Station is the best place to stay when visiting Kochi. The hotel provides you with all the services needed for a tourist, business traveler or even leisure. Services include a spa, rooftop pool, fitness center, multilingual staff, smoking, and non-smoking floors, steam room, sauna and many more. Our tour and Concierge Desk will help with your holidays and keep you updated.
Happy Traveling to Kochi!!!