A New Year is a time to start an exciting year with happiness, fun, and joy. We all want to bid goodbye to the old year with lots of fun and exciting parties. But often we get confused about what to do on New Year's eve. Out of confusion, we just lay down and spend our new year's sleeping or watching TV.
But not this year my friend, as Coral Isle, presents to you a new year celebration in a totally different style. So, bid goodbye to 2019 and welcome 2020 with amazing new year bash.
Coral Isle hotel in Kochi present in the suburbs of Ernakulam and this year we present to you the most exciting party on New Year's eve. You will get multiple benefits and a lifelong memory if you subscribe to this amazing party. Following are some of the exciting offers presented by us: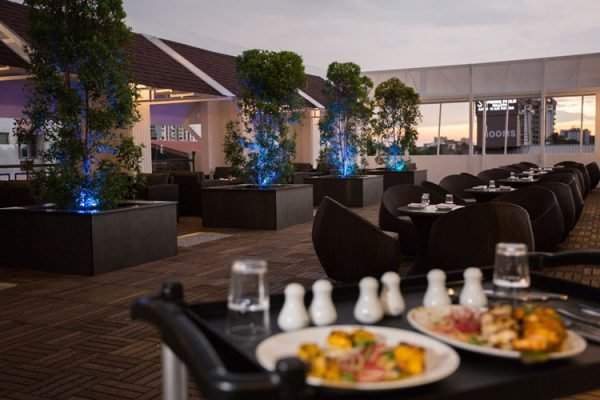 Rooftop poolside party:
What can be better than welcoming the new year with hundreds of people dancing, singing, and partying on the rooftop? At the Coral Isle, you will get to witness the most interesting new year's celebration and that too on the rooftop. So are you excited to attend the most lit party in the town? The poolside party will be attended by people all over the town. Don't think too much, just subscribe to the poolside party and give yourself one of the best experiences. You will get to spend an amazing time with your partner or friends. Even if you are alone in the town, don't worry, the party at Coral Isle will make you feel at home, and you will easily mingle with strangers. All you need to do is to prepare your mind for a big party, dress up, and come.
Music and DJ:
Not only will you enjoy the poolside party, but we are also offering unlimited music and dance with DJ a.s.h.p.r.o. You will get the most lit music, which will give you a totally new vibe to welcome the new year. The party will be organized by Emcee Angela Mary, who will take care of all your party needs. To attend this exciting party, just wear your party shoes, and prepare some dancing steps and you are good to go. Don't worry about anything else; we will plan the most exciting party for you with amazing music, dance, and DJ. Who doesn't know about DJ a.s.h.p.r.o in Kochi, and when he is around, you won't get bored! He will play amazing music, which will make you groove to beats the entire night. So, wear your party shoes, dress up, and get ready for the party at Coral Isle.
Games and contests:
If you are not the true dancer type, don't worry, there's always something for you at the Coral Isle. We have some amazing games and contests for you. We have planned some amazing games like ribbon dancing, song matching, lip-syncing, and other amazing games to give you a hilarious and exciting experience. So come join us for the party, and we will give you the opportunity to play and enjoy the party games.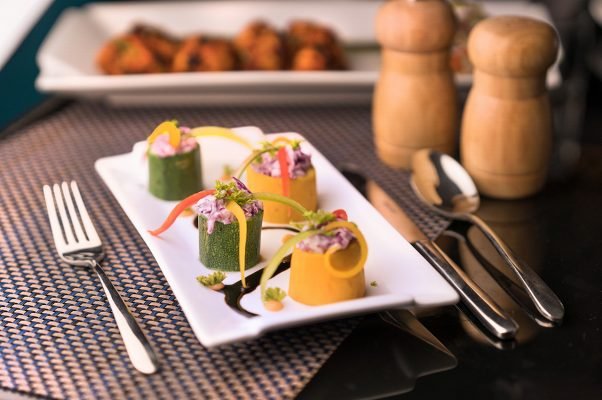 Unlimited food and beverages:
No party is complete without tasty Kerala food and beverages. So, we have planned some amazing cuisine and delicacies for you so that you can have the most interesting party. And not just food, we offer you some most delicious beverages which will be alcoholic as well as non-alcoholic. If you are a foodie, you must attend this party to enjoy some delicious delicacies that are famous all around the world.
With ultimate dance, music, food, and games, Lots of games and contests we don't think there's any reason you won't attend this party. So inform all your friends and family to welcome the new year with you in the Coral Isle hotel. We guarantee you to give you the most amazing party experience of your life.
A New Year is always special for everyone. And no matter what, we all should enjoy the new year's eve with good company music, and everything we want. Getting into a party mood is a must for a new year's eve. So let's not start the amazing year of 2020 with the same old TV shows and the same old boring food.
Get ready for an amazing start of your new year with us. It is said that if the beginning is great the journey will be great. So why not begin our journey of 2020 with an interesting and amazing journey?
For the best new year party in Kochi, just contact Coral Isle, and we will give you an amazing party experience. All you need to do is to call us at 9188127495, and our executives will explain to you the packages and the entire process.
We will wait for you at the party! Let's welcome 2020 with the most amazing party of the century!
Happy new year!